We are always on the look out for more people to join us in our mission to be good news to the local high schools of Leeds! Whether you are a student looking for some school experience or simply somebody wanting to join us in our mission, we would love to hear from you! Email us at [email protected] for more info or to request an application pack.
There are three main areas that our volunteers can get involved in: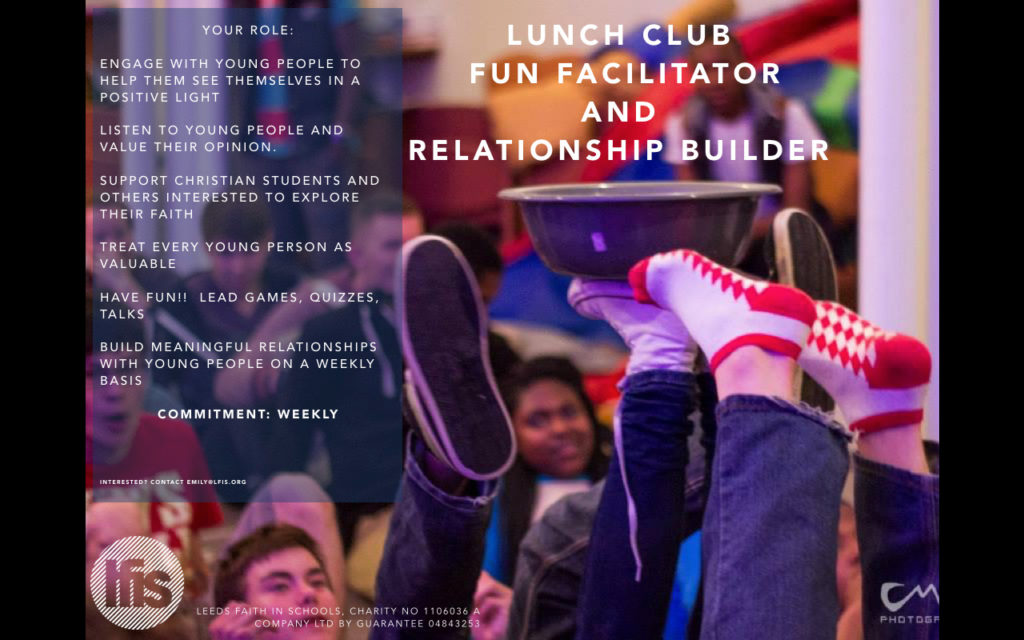 1. Lunch Clubs (approx 1hr a week)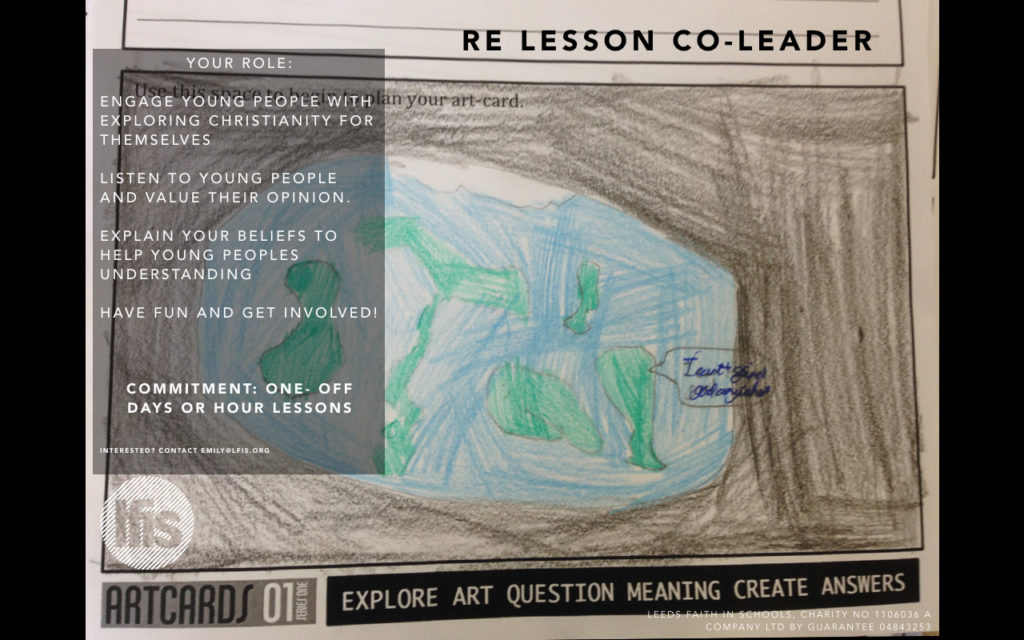 2. PSHE and RE Lessons (A great opportunity for those considering moving into teaching or who have teaching experience but cannot commit to regular weekly work)
1. One-to-one mentoring with young people (Minumum 4hrs per week, 6 month committment)
Working with young people can be exhausting and challenging work, and due to the range of skills and commitment level required, we recognise that training, support, and resources are essential. Additionally, all of our volunteers are required to have a DBS check and references, as well as a training and shadowing period. We hope everyone who volunteers their time gets the most out of the experience with us!