We are always on the look out for more people to join us in our mission to be good news to the local high schools of Leeds! Whether you are a student looking for some school experience or simply somebody wanting to join us in our mission, we would love to hear from you! Email us at [email protected] for more info or to request an application pack.
There are three main areas that our volunteers can get involved in: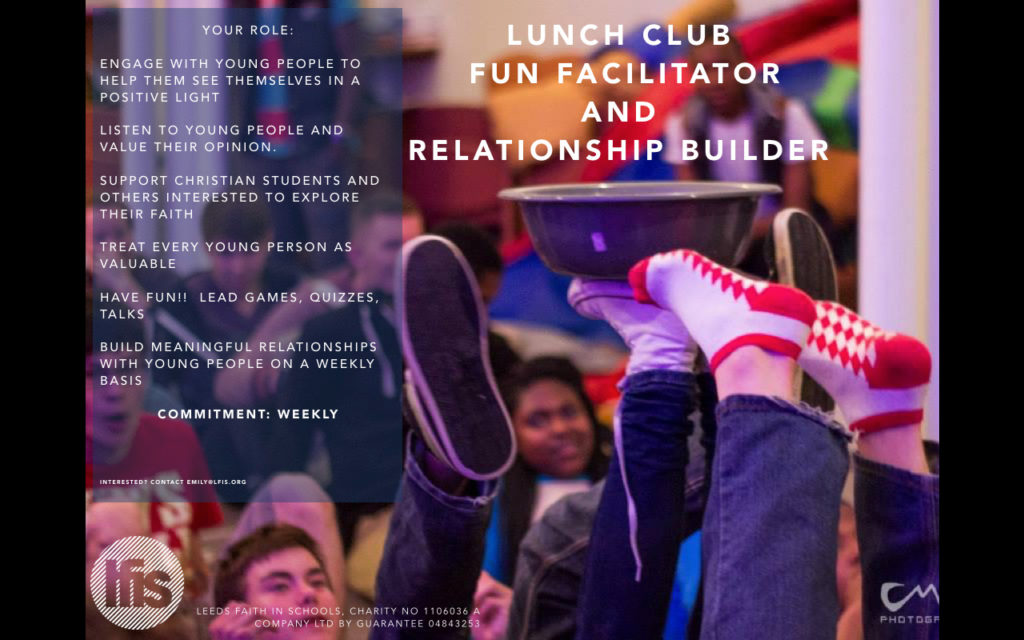 (approx 1hr a week)
Supporting the LFIS team members in making space for young people within school for fun, exploring faith and finding community.
We currently have groups in most of our partner schools with lots of opportunities to get involved in your local school.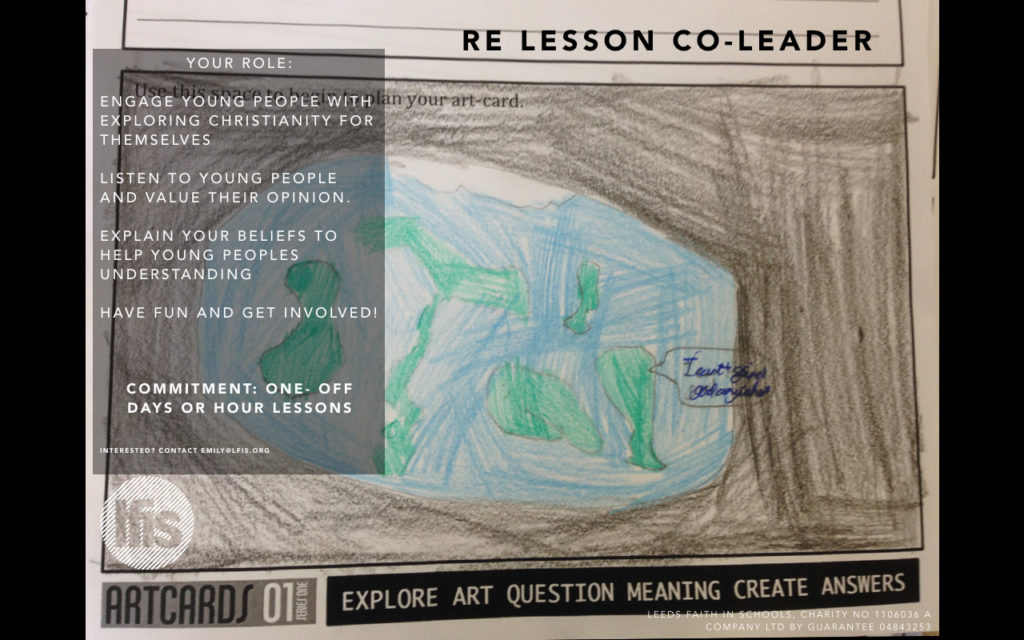 (Ad-hoc commitment in line with school need)
Supporting the delivery of engaging and exciting lessons within school. Serving alongside our team or assisting with delivery from the front.
A great opportunity for those considering moving into teaching or who have teaching experience but cannot commit to our regular weekly work.

3. One-to-one mentoring with young people (Minimum 2hrs per week, 6 month committment)
Making space and time to be a listening ear to young people who for one reason or other are finding life a challenge. The Leeds Faith In Schools team work with young people across a broad spectrum off need however most often the most powerful thing we can do is listen. 
Volunteer mentoring is an extremely rewarding way of connecting with and making a difference in the lives of young people within your community.
We recognise that working with young people can be challenging work, and due to the range of skills and commitment level required, we recognise that training, support, and resources are essential. So should you be willing to support us as a volunteer mentor we would worthto ensure you are well trained and supported to have a lasting impact in the lives of the young people you meet.
Additionally, all of our volunteers are required to have a DBS check, references and safeguarding training to ensure the safety of both you as a volunteer and the young people you have the opportunity to work with.